THIS ROOM FEATURES: Merillat Masterpiece® Epic in Midnight Maple and Pebble Grey Maple (both painted)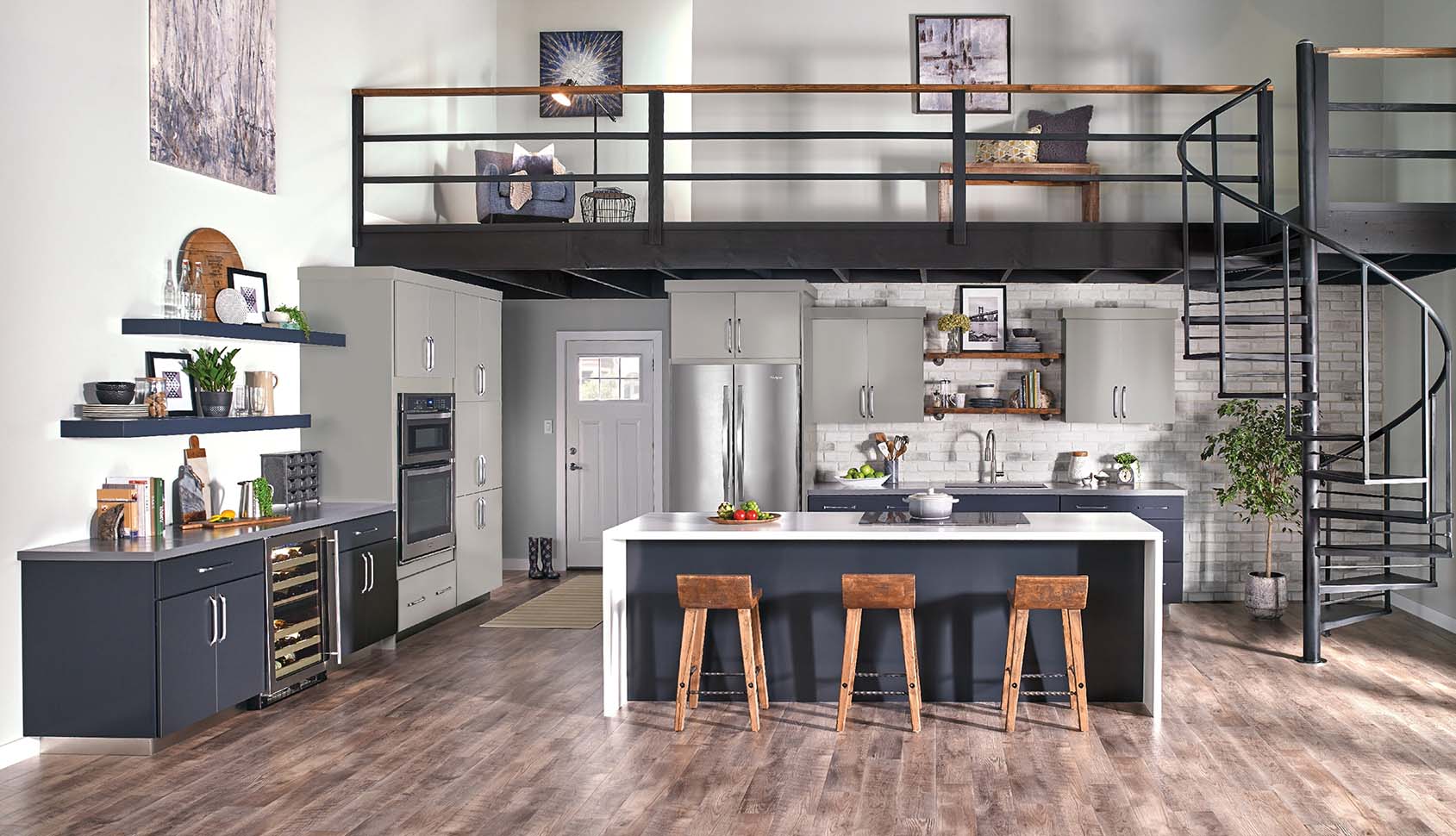 Talk about a trifecta of color, this bold mix of light and dark cabinetry with the white walls and island waterfall countertop is a winning combination. Add in the rustic flooring and seating, along with the industrial metal loft and this is the perfect rustic urban kitchen.
Search for dealers in your area

Ready to make your dream kitchen come true?

Contact Dealer

Not in the U.S.A./Canada? Find an international dealer here.