THIS ROOM FEATURES: Merillat Masterpiece® Martel in Dove White and Greyloft on EverCore©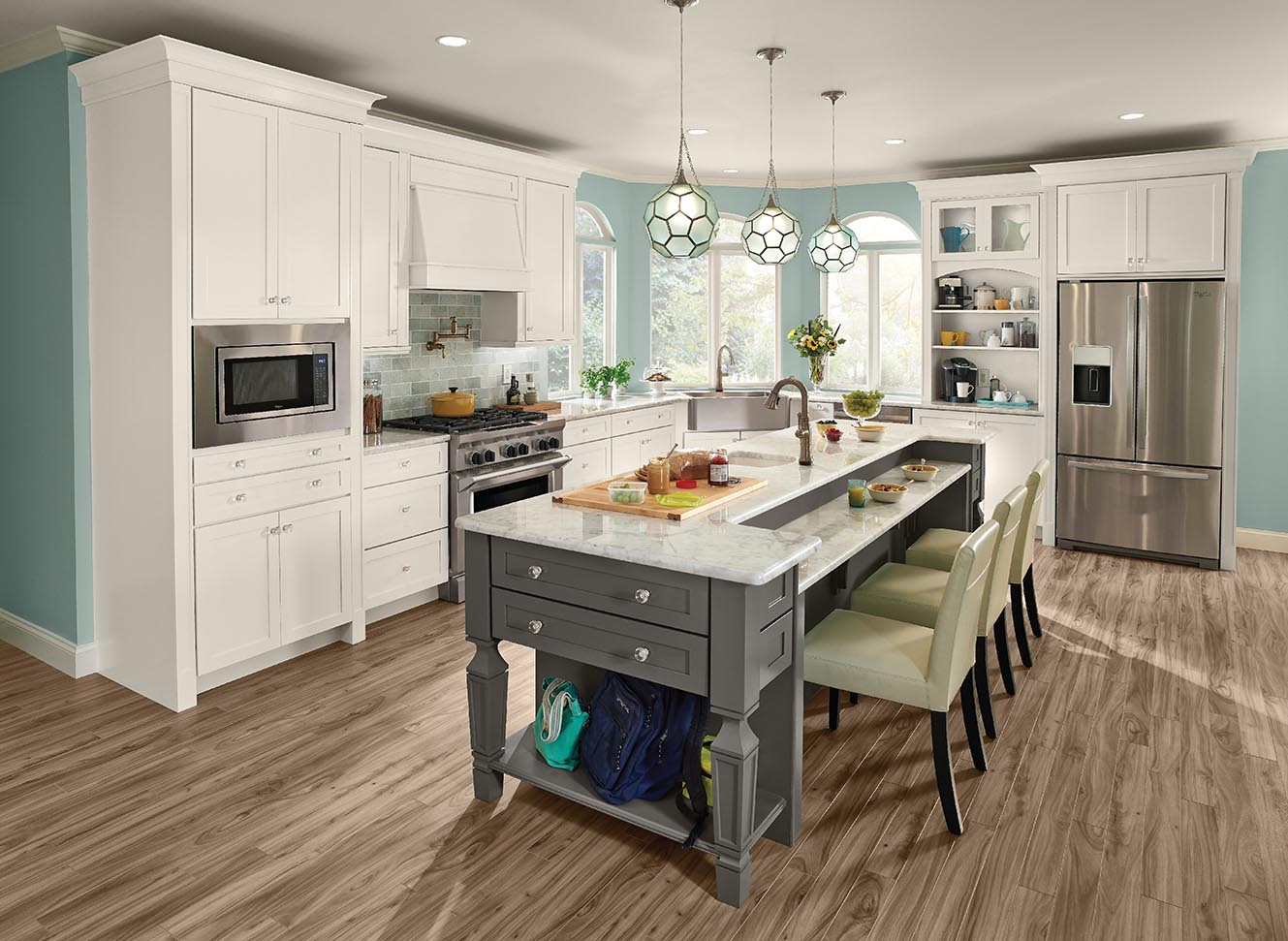 Martel offers a 19th century Shaker style. This simple, versatile design can work in a traditional or contemporary space and is perfect for use of contrasting solid color. EverCore© allows for an especially smooth painted finish with no cracks, panel shift or grain to detract from a clean look and provides less reaction to temperature and humidity.
Search for dealers in your area

Ready to make your dream kitchen come true?

Find a Dealer

Not in the U.S.A./Canada? Find an international dealer here.