THIS ROOM FEATURES: Merillat Classic® Lanielle in Whisper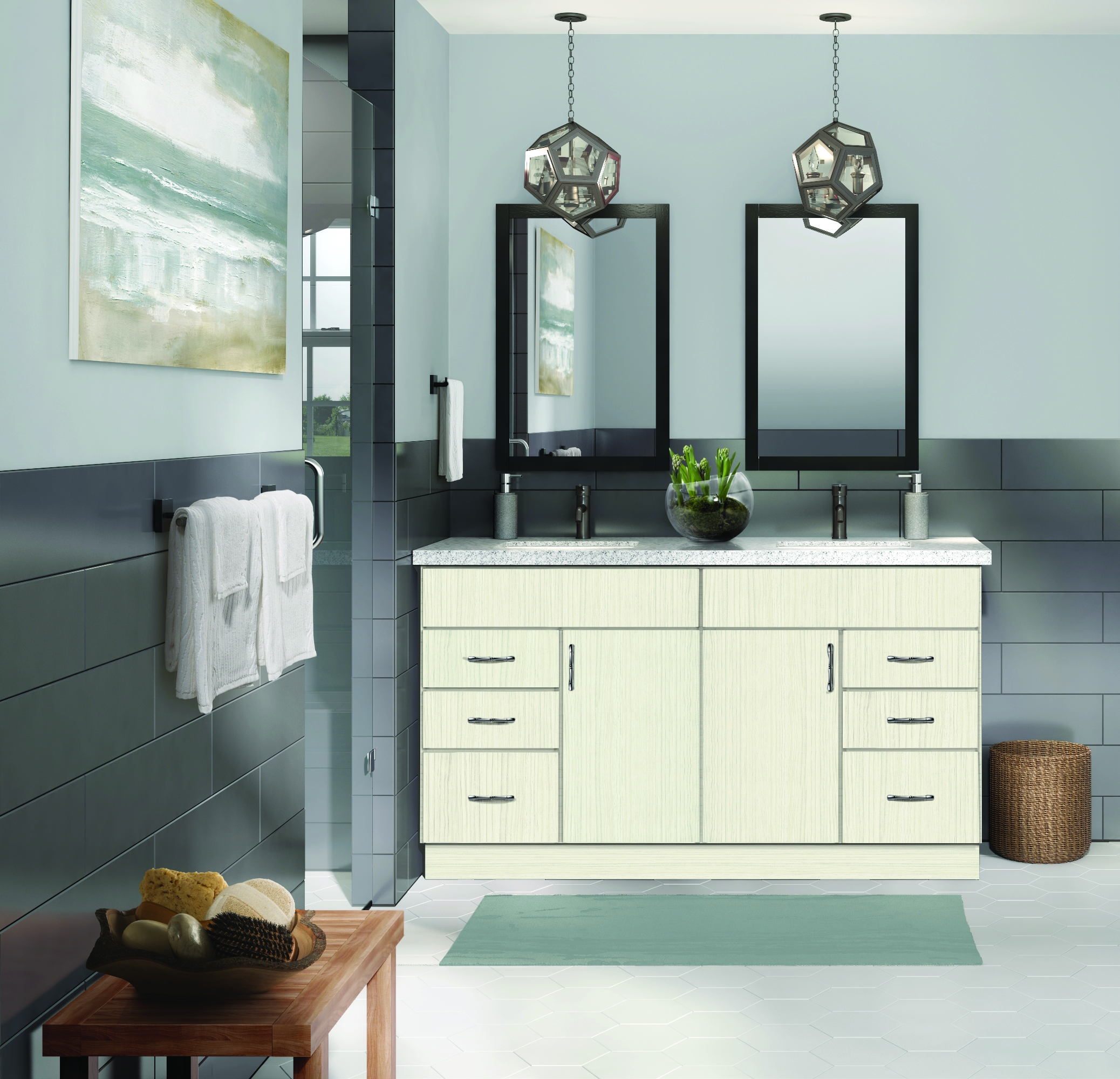 Incorporate
a fresh, relaxing feel in your bathroom design with our textured laminate door, Lanielle in Whisper.
Slab door styles are a signature of modern design, clean and simple. The white finish lends a soft, clean, spa like aesthetic in a bathroom.
Search for dealers in your area

Ready to make your dream kitchen come true?

Contact Dealer

Not in the U.S.A./Canada? Find an international dealer here.